Congratulations to INNORAPID LIMITED for Obtaining "High-tech Enterprises Certification"!

15 August, 2019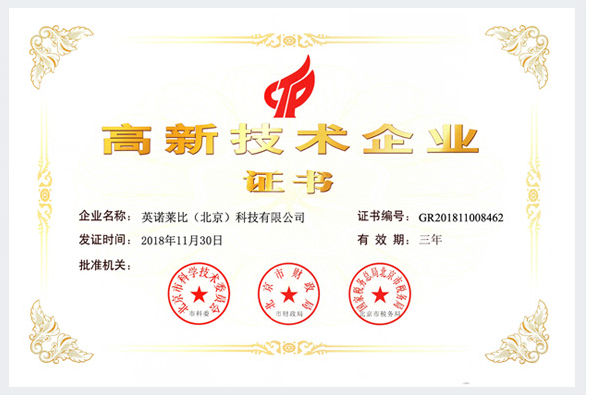 On November 30th, 2018, INNORAPID LIMITED was recognized as a national high-tech enterprise and officially entered the ranks of national high-tech enterprises according to the relevant provisions of "High-tech Enterprise Certification Management Measures" and "High-tech Enterprise Certification Management Work Guidelines".

INNORAPID LIMITED, with brand RPWORLD® established in the year 2003, has developed to be a world famous high-mix, low-volume production service provider.

Through its rapid development, INNORAPID LIMITED is one of the world's fastest digital manufacturing sources for rapid prototyping and on-demand production now. The technology-enabled company produces custom parts and assemblies in as fast as one day with CNC machining, injection molding,urethane casting, surface treatment, sheet metal fabrication and automated 3D printing processes. Our digital approaches to manufacturing enables accelerated time to market with decreased development and production costs and minimum risks throughout the product life cycle.
Strictly speaking, the identification of high-tech enterprises is a comprehensive evaluation and identification of the company's core independent intellectual property rights, the ability to transform scientific and technological achievements, the organization and management level of research and development, growth indicators and talent structure. To obtain it, companies needs to pass layers of quite strict screenings and the reviews. We can finally obtain the certification, showing that we are strong enough in all aspects and receive strong confirmation and recognition from our country in innovation and R&D. Meanwhile, it will surely promote our independent innovation and R&D process.
With the "Under Promise Over Deliver" as its guideline, INNORAPID will continue to increase investment in R&D and cultivating a high-quality talent team in order to provide strong technical supports for the core competitiveness and the sustainable, healthy and rapid development, striving to become the backbone of the industry.
Be with us, be better, be stronger.


Tags: Prototype CNC machining Injection Molding Urethane Molding High-tech Enterprises Certification