PROJECT BACKGROUND
With the high degree of technical complexity and integrated project management, the automotive industry has always been an outstanding representative of high-end manufacturing .

A world-renowned automobile manufacturer wanted to produce 60 units of interior decoration parts for their new cars. Requirements included instrument panel, centre console, door panels and others. The first batch of 20 units had to be delivered in 4 weeks, while the ones left shall be completed in 8 weeks. Traditional injection molding would take 12 to 14 weeks of development time and cost millions of dollars.
CHALLENGES
★ Full assembly parts delivery, complex color and texture solution
★ Leather covered surface
★ Details in accordance with the 3D files strictly
★ Assembly of electrical components
★ Functional tests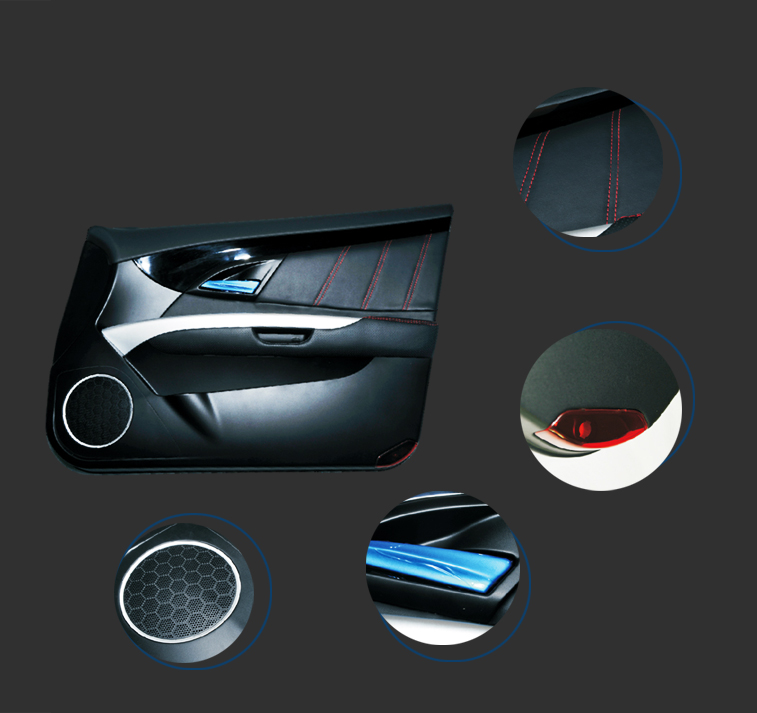 ● Vacuum casting, RIM (Reaction Injection Molding), CNC , 3D printing , metal sheeting , etc. combined production process to meet with production requirements.
● High capability in surface treatment, including plating, anodizing, water transfer printing, painting, etc.
● Full solution to requirements on materials, techniques and surface treatments .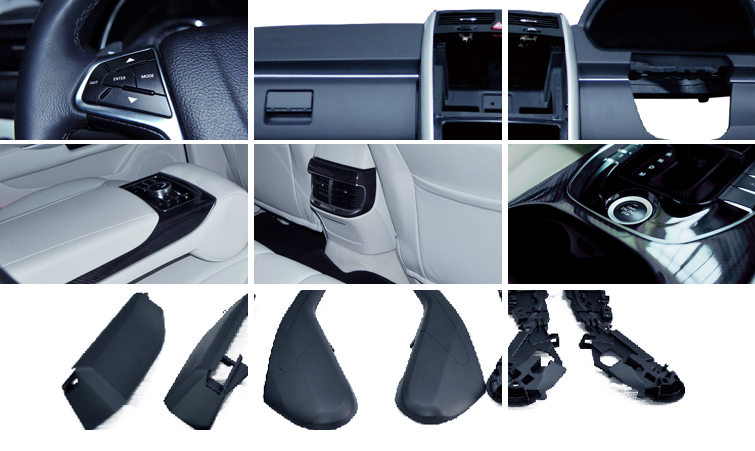 CUSTOMER BENEFITS
√ Lead time was reduced by 50%.
√ Production cost was 70% to 80% less than traditional tooling solution.
√ All production, after-treatment and pre-assembly was completed by a single supplier-RPWORLD, which greatly reduced project's technical risk .
√ Close communication and professional coordination ensured high quality and on-time product launch.
√ Long-term product development partnership with RPWORLD established.