BACKGROUND

The client is a well-known automotive company. They developed a new headlights, and then come to RPWORLD for high quality aesthetic model. The mold is used for appearance reviewing and lighting testing, which sets high process standard for after treatment. what's more, the lead time for this project is 20 calender days.
Challenges
•

Tight schedule


•

High quality and multiple after treatment requirements


•

Functional lighting. The high beam, low beam, turn light and driving lamp should be lighted in any combination or single way.


•

The design was not final freezed, we should adjust the assembly manually if any interference or unexpected problems occurs.


•

The headlight shell was oversized with a complex structure, which has to be split first and then glue them together. It is easy to cause bubbles and other defects.


•

Two or three different surface effect are required to show on several parts, which needs high standard on the combination of different manufacturing solutions and after treatment processes.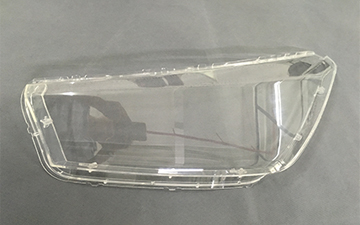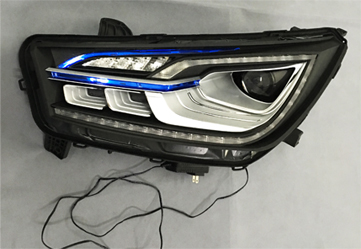 PROJECT ANALYZING
Multiple parts:
•

A headlight contains 25 individual parts, requires different after treatment
Headlights shell size is 659*224*345mm
•

Headlight shell was oversized and could not be produced by a solid part
Manufacturability with difficulty
•

Hard to process LED strip with complex structures and meet high precision requirement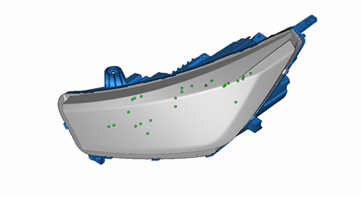 ▲ Assembly view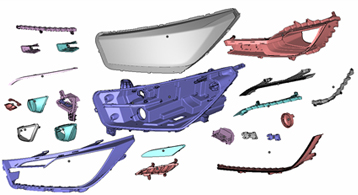 ▲ Exploded view


PRODUCTION


Detailed production schedule was prepared for production and quality control.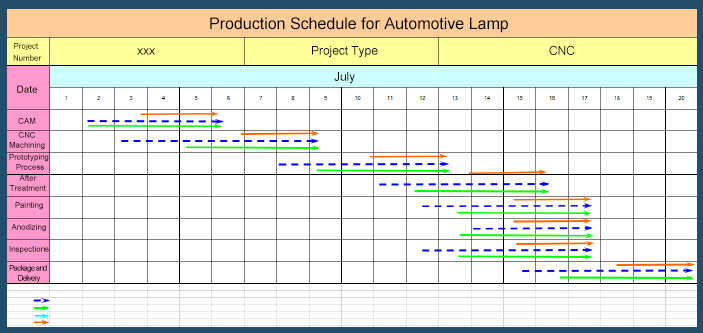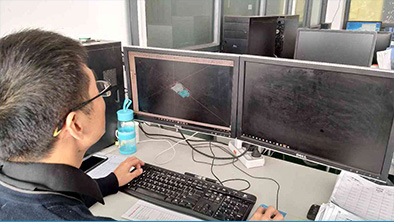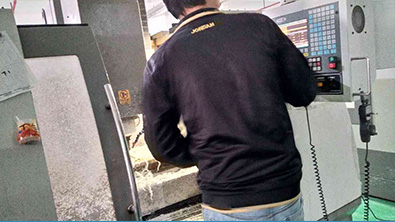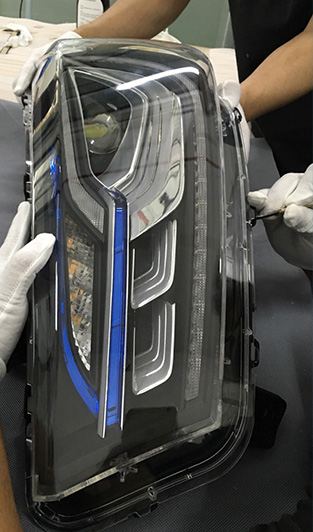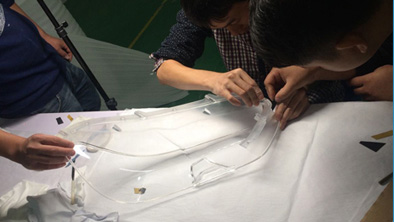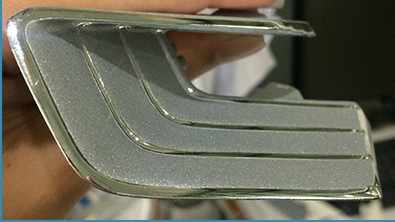 AFTER TREATMENT
Polishing on PMMA parts:
•

The headlight and led shell are made from PMMA material.



•

The headlight shell was produced by split and glue solution with PMMA material, it will cause bubbles and other defects if we did not glue well.



•

To reach good transparency effect, we polished the PMMA parts with 600#,800#,1200#,1500#,1800#,2200# sand paper step by step.



•

The led shell have many details on surface, the polish work is important to make sure the appearance.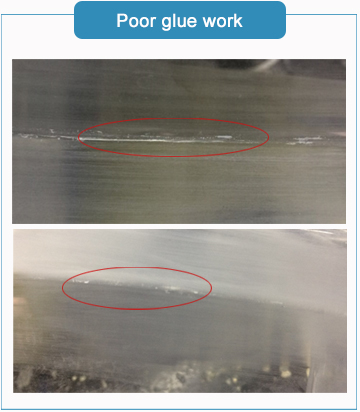 •

The headlight shell was polished by our senior manual technicians, who has over 15 years experience in this industry. And they did well on the part.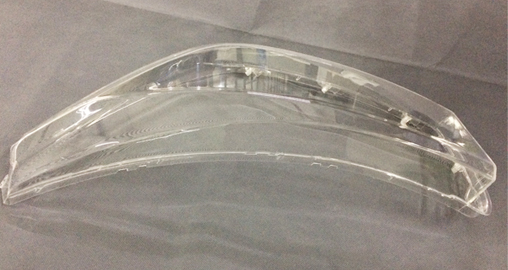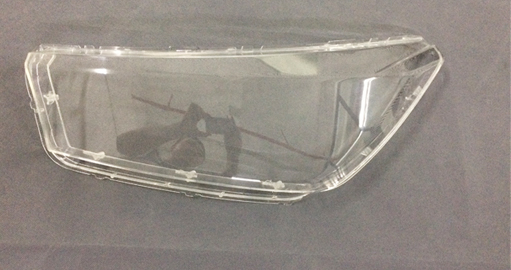 Dichroic plating:
•

This reflector bowl as a stepped shape, needs dichroic plating. The green surface requires glossy plating, the yellow surface is the matt plating. The complex structure requires both experience and technology on surface treatment process. Our adept technicians meticulously handle the surface step by step, and finally get the ideal appearance.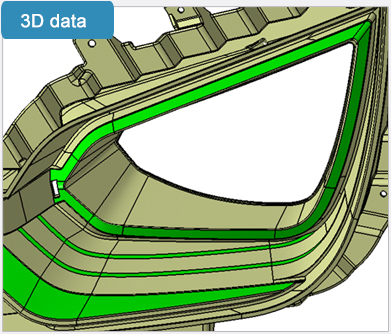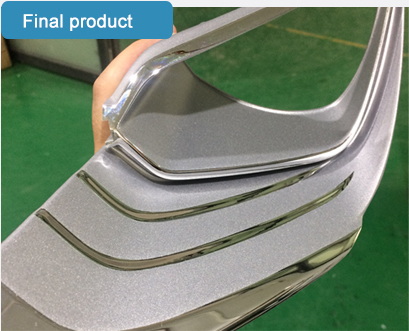 Single Part with Multiple Effects:
•

The PMMA part below needs to be blue transparent. The green area requires glossy plating and the yellow area should be matt finish.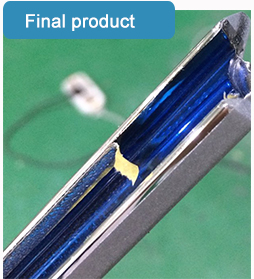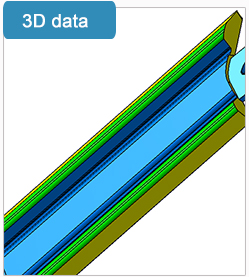 Basic Assembly:
•

Lighting
•

For functional lighting, we got the led beads and controller and then assemble them as following. It could be lighted by free combination.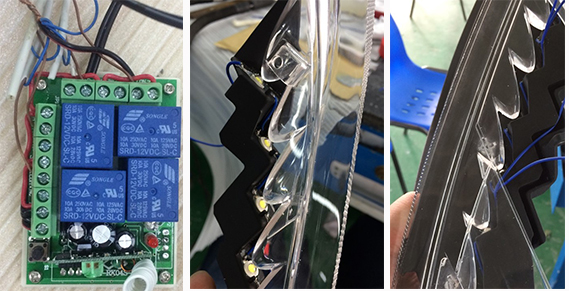 After all products are finished, the next important step is the final assembly.
• All the parts are under safekeeping and assembled in the dust-free workshop, protecting it from scratches and other defects.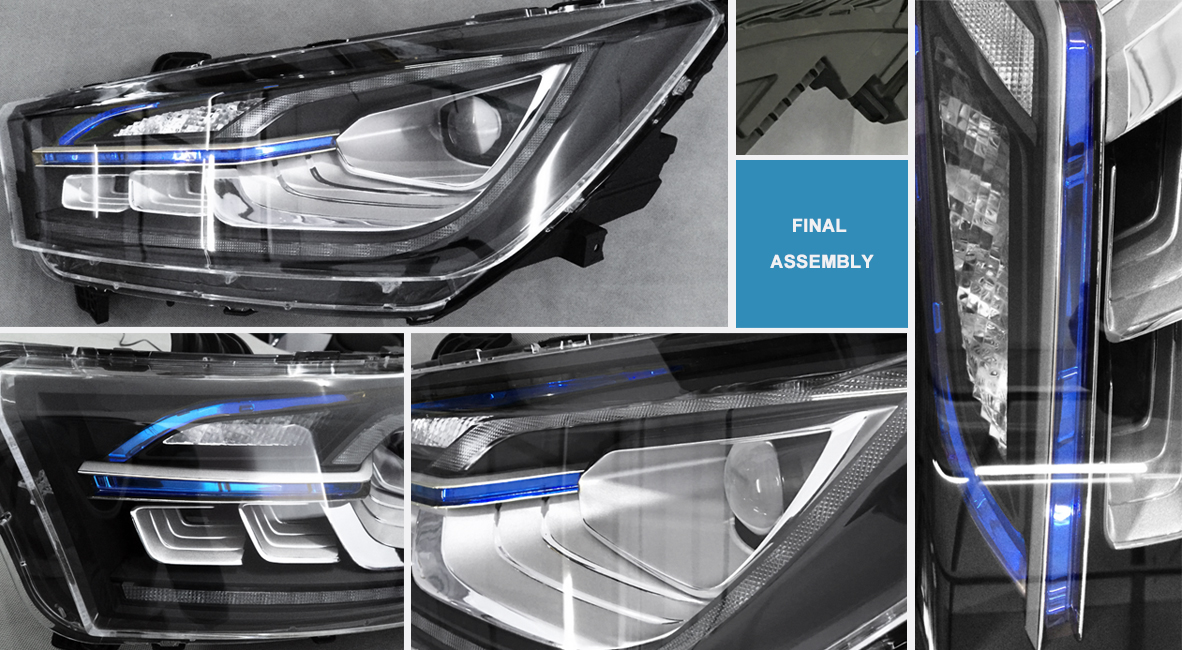 QUALITY INSPECTION, PACKING AND DELIVERY

• QA department inspected the well-assembled parts, including product quantity, appearance effect, function test and so on. All is good to delivery.
• We are strictly on packing to prevent damage. Also, we cooperated with famous expressing companies such, DHL, UPS, etc. for safe and prompt delivery.
TESTIMONIALS
To RPWORLD Team:
Thank you very much for all your effort to support LAMP Project. It's hard to imagine that such kind of high quality products was finished in such a short time even with complicated processes, you guys are amazing and we appreciate for all your brilliant work.
Again, please forward our thanks to all your engineering and production team. We are looking forward to cooperating with you.



— Innovation Project Manager