Analysis of UL Flammability Standards II

23 March, 2020




Part II: Interpretation of UL yellow card

1. What is a UL yellow card?
UL is short for Underwriter Laboratories Inc. The UL Safety Laboratory is the most authoritative in United States and a very large private institution in the world for safety testing and identification. It is an independent, profitable and professional organization for doing public safety tests. It adopts scientific testing methods to research and identify whether various of materials, devices, products, equipment, buildings, etc. are harmful or the extent of harms to life and property; to identify, prepare and issue appropriate standards and materials that help reduce and prevent loss of life and property, and to conduct fact-finding business at the same time.
Yellow card is a date sheet of materials for components that have been UL listed and registered as UL;
2. What contents does it contain?

3. What contents do the detected items specifically represent?
For detailed explanation of the 6 test data and the definition of the rating, please refer to UL746B and UL 746C standards;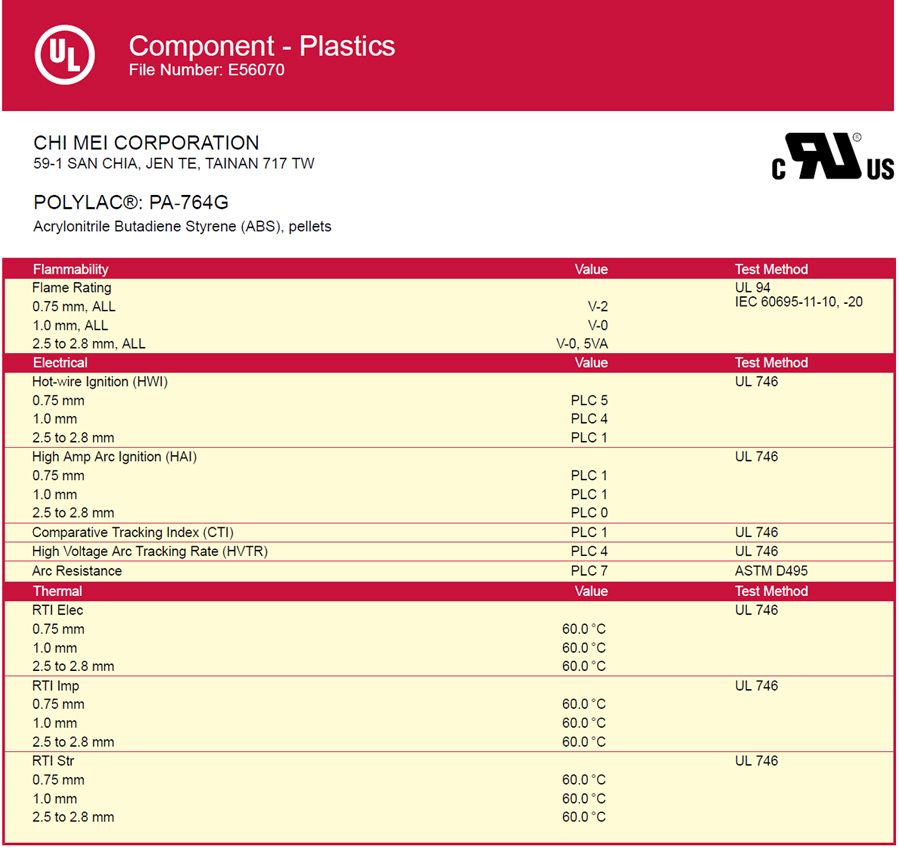 Relevant Recommendations:

Part I: Interpretation of UL 94 (the Standard for Safety of Flammability of Plastic Materials for Parts in Devices and Appliances testing)
Tags: Prototype CNC machining Injection Molding Urethane Molding UL yellow card