What is Bending?
Bending is a manufacturing process that produces a V-shape, U-shape, or channel shape along a straight axis in ductile sheet metal. Commonly used equipment includes box and pan brakes, brake presses, and other specialized machine presses.
How Does Bending Work?
1. In a press brake, sheet metal is held in place by clamps between a matching punch and die, and the machine's ram, with punch attached, moves downward to form a predetermined bend.
2. A folding machine relies on a swinging beam that folds the sheet metal, which is positioned and held by clamping beam tools.
3. In sheet metal bending, the sheet metal is positioned below blank-holder tools, which descend and clamp it in place, with material protruding on the other side; the machine's bending blades from above and below move to fold the metal.
4. Follow-up operations are often used to finish the sheet metal parts.
Why Sheet Metal Fabrication at RPWORLD?
Wide Material Selection
You could choose aluminum, brass, copper, steel, tin, nickel and titanium etc. For decorative uses, important sheet metals include silver, gold, and platinum etc.
Hardware Inserts
Choose from hundreds of in-house hardware inserts specifically designed for sheet metal fabrication.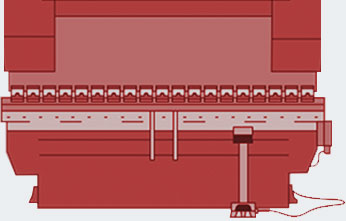 Rich Experience for
Various Applications
Auto parts, medical devices, home appliances, robotics, scientific instruments etc.
One-stop Service
Maintain consistent part quality and guaranteed lead times under our one-stop service.
Materials Available
| Materials | Material Category | Attributes / Applications |
| --- | --- | --- |
| Carbon Steel | Metal | / |
| 304 Stainless Steel | Metal | / |
| 316 Stainless Steel | Metal | / |
| Aluminum Alloys - 2017 | Metal | / |
| Aluminum Alloys - 5052 | Metal | / |
| Aluminum Alloys - 6061 | Metal | / |
| Aluminum Alloys - 6063 | Metal | / |
| Aluminum Alloys - 6082 | Metal | / |
Surface Finishes
After machining, surface finishes are applied and customers can select the appearance, surface roughness, hardness and chemical resistance of the finished parts as they like. What surface finishing can I get? Click Here
Quality Assurance
Quality System Certification ISO9001:2015 obtained since 2015.
Strict quality controlflow: IQC(Incoming Quality Control), FAI (First Article Inspection), IPQC(InPut Process Quality Control), OQC(Outgoing Quality Control) and COC (Certificate of Conformance) can be provided at your request.
Rich Inspection Ways and Inspection tools, like pin gauge, colorimeter etc.
High-precision Testing Equipment:Quadratic Element Image Measuring Instrument and 3D-coordinate Measurement Instrument.
Sound Storage System to Keep the consistency of the product quality.
Well-trained QA Team with over 10-year experiences.
Strict Quality Control System to keep processes improvement and optimization.
Material certificates and test reports can be provided on request.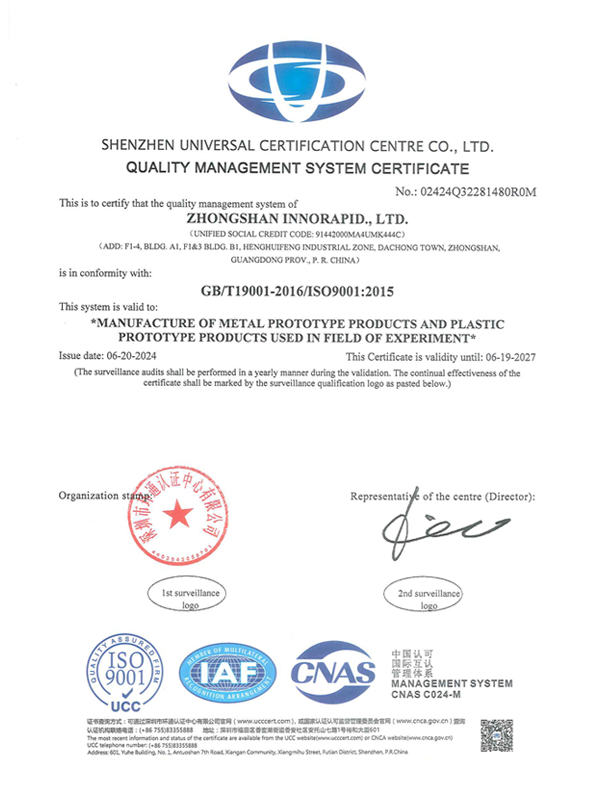 Industries Applied
Medical Devices
Mechanical Engineering
Scientific Instruments
Robotics
Industrial Devices
Auto Parts
Home Appliances
Industrial Designs