What is Stereolithography?
Stereolithography (SLA or SL; also known as optical fabrication, photo-solidification, solid free-form fabrication and solid imaging) is an additive manufacturing or 3D printing technology used for producing models, prototypes, patterns, and production parts up one layer at a time by curing a photo-reactive resin with a UV laser or another similar power source.
How Does SLA Work?
Firstly, the SLA machine starts to draw the support structures layer by layer. The part itself is followed with an ultraviolet laser aimed onto the surface of a liquid thermoset resin.
Secondly, when a layer is imaged on the resin surface, the build platform shifts down and a recoating bar moves across the platform to apply the next layer of resin. The process is carried out layer by layer until the build is done.
Thirdly, newly built parts are taken out of machine and additional resins are removed with solvents. When the parts are completely clean, the support structures will be removed manually. From there, parts will undergo a UV-curing cycle to fully dry and solidify the outer surface of the part.
Finally, the application of custom or customer-specified finishing will be implemented. Minimal UV and humidity exposure shall be applied on the parts so that they don't degrade.
What Are the Advantages of SLA?
Products with very complex structures can be made
Smooth Surface Finishes
Competitive prices compared with other processes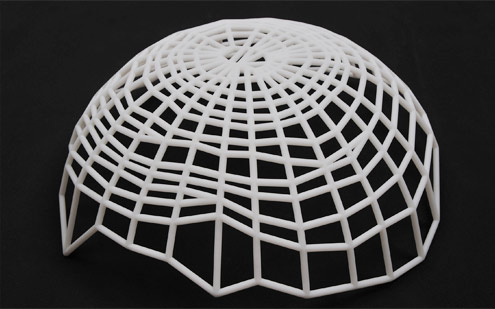 Why SLA at RPWORLD?
Optimal Batch Sizes
1-100 pieces
Started from USD100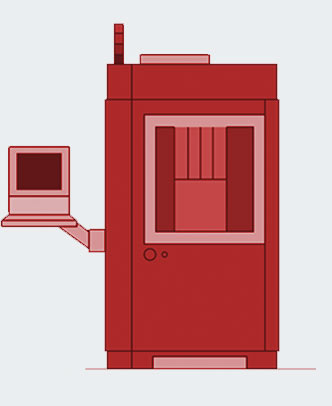 Maximum Component Size
580 * 580 * 400mm
Minimum Wall Thickness
1mm
Materials Available for SLA
| Materials | Material Category | Attributes / Applications |
| --- | --- | --- |
| Photosensitive Resin | Plastic | Low viscosity/ Fast curing/ Small Swelling |
Surface Finishes
After machining, surface finishes are applied and customers can select the appearance, surface roughness, hardness and chemical resistance of the finished parts as they like. What surface finishing can I get? Click Here
Quality Assurance
Quality System Certification ISO9001:2015 obtained since 2015.
Strict quality controlflow: IQC(Incoming Quality Control), FAI (First Article Inspection), IPQC(InPut Process Quality Control), OQC(Outgoing Quality Control) and COC (Certificate of Conformance) can be provided at your request.
Rich Inspection Ways and Inspection tools, like pin gauge, colorimeter etc.
High-precision Testing Equipment:Quadratic Element Image Measuring Instrument and 3D-coordinate Measurement Instrument.
Sound Storage System to Keep the consistency of the product quality.
Well-trained QA Team with over 10-year experiences.
Strict Quality Control System to keep processes improvement and optimization.
Material certificates and test reports can be provided on request.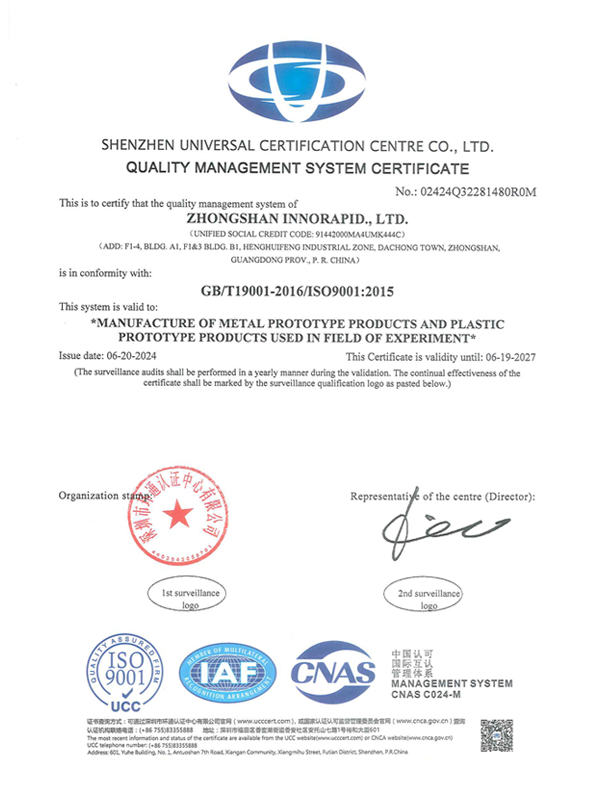 Industries Applied
Medical Devices
Mechanical Engineering
Scientific Instruments
Robotics
Industrial Devices
Auto Parts
Home Appliances
Industrial Designs