A simple pleasure every day—A few sips of coffee in the morning to enjoy the rich aroma of it. How do you usually brew your coffee? Hand drip, moka pot or coffee maker? In a busy working day, a quick shot of espresso from a coffee maker is the first choice for most people.
There are various types of coffee makers—the fully-automatic, the semi-automatic and the capsule coffee machine. Besides, it is also subdivided into commercial machines, home machines by its different applications. The development of all these coffee machines involves a lot of technical considerations and manufacturing processes. RPWORLD as a high-mix, low-volume manufacturing service provider, has been supporting designers and engineers of coffeemaker customers to develop machines from exhibition mockup, verification prototypes, low-volume production to mass production. We're delighted that our extensive know-how and turnkey manufacturing services have become the cost-efficient and rapid solution for the commercialization of coffee makers.
Mockup
A project proposal usually needs a mockup that can be touched and felt, and can be used frequently for R&D team's internal display. The mockup, in most cases, is free of complex interior structure and mainly presents the machine appearance and shapes. With simple geometries, though, the mockup usually has a high requirement about the surface treatment such as painting, polishing, transparency, brown/black translucency, plating, anodizing, etc. The wide range of finishing options at RPWORLD enable our customers to always find the most suitable solutions.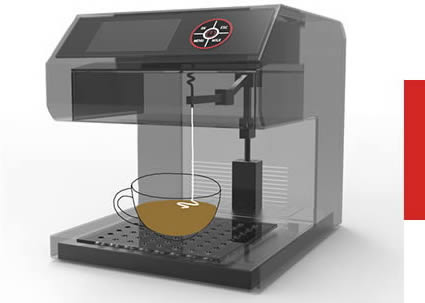 Prototyping
Once the project is launched, engineer will design complex geometries for coffee maker based on its designated functions and application. This can be a long process, and involves prototypes for different applications: model exhibition, structure testing, functional testing, etc.
Exhibition Model, with the mockup's similar high requirement about the surface treatment, is produced with complex geometries and specific materials such as ABS, PMMA, POM, Aluminum and Brass. This kind of model is frequently used for internal demonstration by R&D team, or for many exhibitions. RPWORLD stocks 30+ materials to fulfill customers' diverse requirements for application, and the coffee maker models have been exhibited at Host Milano many times, arousing great interest of audiences.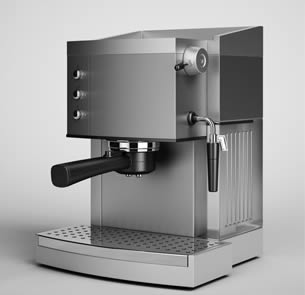 Structure-testing prototypes & function-testing prototypes are extremely demanding on the structure and precision. The components will be assembled to test if they are functional and well-structured as expected. RPWORLD houses 4-axis, 5-axis CNC milling machines and the automation robot station that are capable of manufacturing parts with precise geometries and stable quality. Our one-stop manufacturing service ensures that components are assembled seamlessly and function properly, while considerably cutting the lead time and cost by up to 80%.
The in-depth DFM analysis RPWORLD engineering team can optimize part designs and eliminate production risks before mass production. Take our capsule coffee maker project for instance. The water tank and brewer unit components are produced by CNC machining and vacuum casting. Before production begins, we analyze the part design, exchange ideas on the potential risks with customers, and provide DFM analysis with solutions to put everything right at the very beginning. It should be noted that we provide in-depth DFM analysis for every project for free when quoting.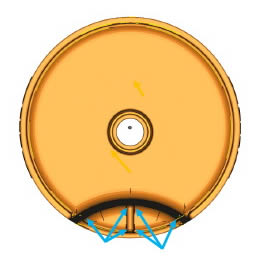 Original design
: The blue arrowed sharp corners are not achievable by CNC machining
RPWORLD solutions
: Adding R0.5 fillets over there.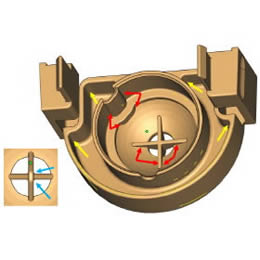 Original design
: The yellow, red, green and blue arrowed sharp corners are not achievable by CNC machining.
RPWORLD solutions
: Adding R2, R1, R0.75, R0.5 fillets over there.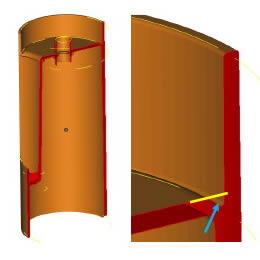 Original design
: The green arrowed groove is not achievable by CNC machining.
RPWORLD solutions
: Filling in the groove up to the yellow line, without affecting the function.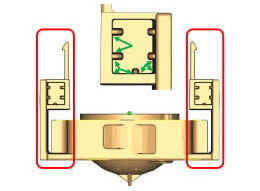 2x legs circled in red might end up with warpage because of the length without support.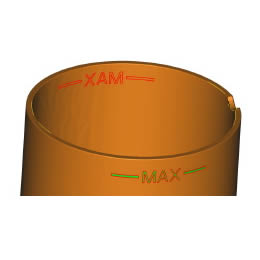 Original design
: The green and red bulge typefaces will increase cost by 30% via Injection Molding.
RPWORLD solutions
: Changing it to sunken typefaces with 0.3mm depth to make Injection Molding easier and more cost-efficient, while the sharp corners will have R0.3 fillets to avoid stress concentration.
Low-volume Production
The coffee maker design is basically finalized at this stage. Our customers might receive numerous inquiries and orders from Host Milano from their customers. However, it is still risky to put them into mass production at this stage due to the uncertain market demand. Instead, low-volume production serves as a better choice. Moreover, stricter requirements are raised for materials as the final products to put into actual use. This is a smooth transition to mass production.
Challenges:
● Low-volume components are required.
● The hight-quality parts with consistency are required.
● The parts exposed to hot water so the material should be heat-resisting.
● Food-grade plastics should conform to safety regulations.
RPWORLD Solutions: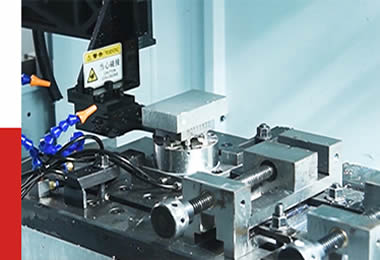 CNC Machining combining with automation robot station produces metal or plastic parts with good consistency in shorter lead time.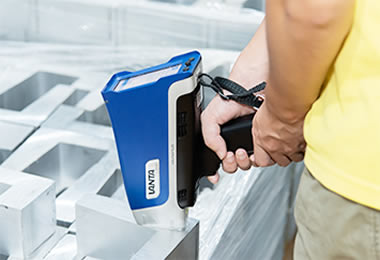 Apply state-of-the-art inspection equipment such as XRF analyzer to detect metallic elements in metal parts to ensure the content of toxic heavy metals below the required level in safety regulations.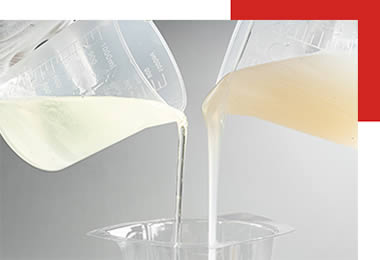 In order to satisfy coffee maker customers' requirements and applications, we apply the polyurethane which has passed the food safety test by the third-party and the testing proof can be provided if required.
When moving to the batch production, reliable real materials, sometimes a designated brand material is required by customers in injection molding production. In this stage, RPWORLD could support your tooling and injection molding production.
RPWORLD engineering experts provide in-depth DFM analysis before mass production to optimize part design, reduce costly reworks, and eliminate the production risks. Additionally, our on-demand production allows MOQ based on customers' requirements. This approach enables a flexible supply chain that is truly driven by customer demand, instead of depending on the manufacturer's lead time, especially the mass production manufacturers.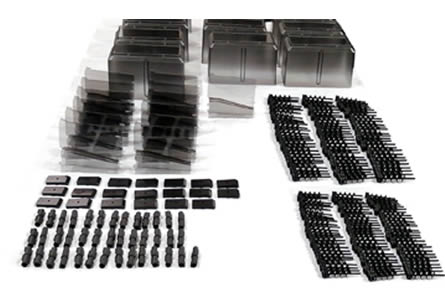 We strictly comply with customer's requirements for material type, and provides COA for customer's review. For those customers who haven't assigned a specific material, RPWORLD offers recommended raw materials in compliance with FDA or NSF.
What Materials and Manufacturing Processes Work Best for Coffee Maker Components?
RPWORLD specializes in producing products that meet customers' most critical requirements at every stage of product life cycle, so as to ensure fast and smooth development of the coffee maker. Technical suggestion from our engineering experts is offered for free.
Features and recommended manufacturing processes for coffee maker components:
Our engineering team is expertise in help customers select the most suitable materials in different development stages. Below are some food-grade materials usually used in prototypes and mass production complied with FDA, NSF 51, 1935/2004/EC, EU10/2011, etc.
Material requirements for coffee maker components:
RPWORLD has been collaborating with many designers and developers dedicated to beverage dispensing and coffee marker solutions, and gathered extensive experience and know-how on the materials, manufacturing processes, supply chain, etc. Contact Us for your next project and get more information now.