Every innovation has its history, every great company starts from scratch. For years, RPWORLD has been supporting companies in the design and development stages with rapid prototyping and low-volume production services. Yes, RPWORLD not only collaborates with industry-leading companies, but is happy to give innovative start-ups and young engineering and mechanical professionals a manufacturing boost to help them create, launch new products, and continue to develop.


Prototyping of Mars Rover by McGill University




McGill University is one of Canada's best-known institutions of higher learning and one of the leading universities in the world. Its McGill Robotics, an engineering design team, is working on Mars Rover Project, with two goals this year: prototype testing and weight reduction. They contacted RPWORLD for the manufacturing assistance and engineering consultancy.
RPWORLD On-demand Manufacturing Helps Exploration



By knowing McGill Robotics is developing Mars Rover for the competition, RPWORLD sponsored the project development, helping explore the unknown space with comprehensive services.
1. Material Selection
RPWORLD highly experienced engineering team chose aluminium alloy for connected parts. Aluminium alloy has a high strength-to-weight ratio, meaning it offers lightweight, yet strong properties. It is also corrosion-resistant and works well in extreme end-use applications.

2. Process Selection
RPWORLD CNC machining meets DIN ISO 2768 M (F), which ensures the connected parts with tight tolerance, and enables the seamless assembly.

3. Free DFM Analysis
With years' experience and expertise, RPWORLD engineers optimized the parts from the perspective of manufacturing and extreme end-use environment, saving more production time and improving the rover design.

4. Surface Treatment
Anodizing with vivid color, one of strengths of RPWORLD surface treatment, is chosen for the appearance of connected parts. The vivid red surface is corrosion-resistant and eye-catching. The logos on the connected part show the close collaboration of RPWORLD and McGill University.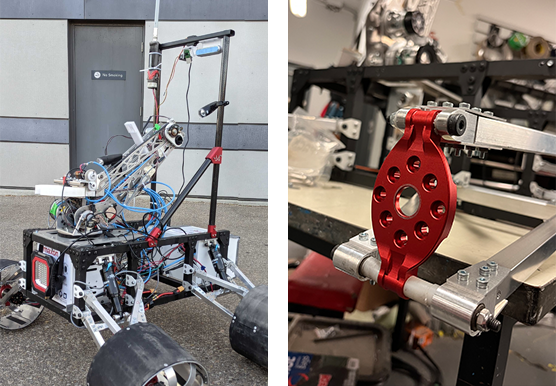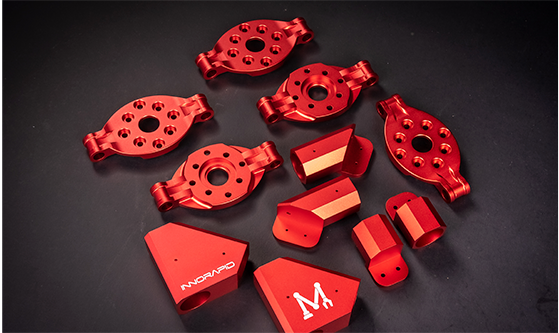 Comment from Young Professionals



The CNC machined parts were assembled seamlessly, and ensured a reduction in weight. RPWORLD's sponsorship and assistance for the Mars Rover projects played a crucial role in the development. The designers were able to focus on the mechanical engineering challenges in the fierce competition while receiving high quality parts with perfect surface treatment. And the parts were delivered within short lead time and in the exact specifications required.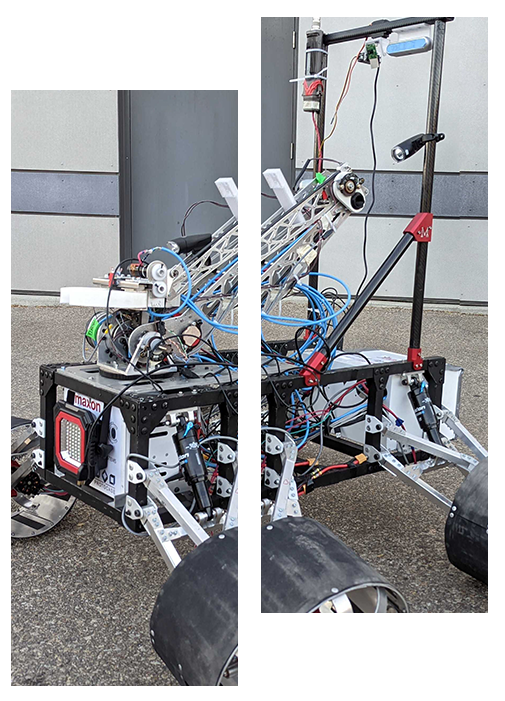 >>

Photo Courtesy: McGill Robotics
Thank-you letter
from McGill Robotics

Dear Kristy, Thank you so much to you and your team for working with McGill Robotics to provide us with some of the best-looking parts at competition! We got the chance to work with a wide gamut of suppliers in many fields, from sheet metal to PCB manufacturers, and your company has stood out to us in every way.

We all want you to know that your involvement with our team has left a lasting impression with all of our members and we will be sure to recommend and select RPWORLD for low volume and prototyping in the future.

Please, accept our sincerest thanks, and best regards.

Nikita Carelov
McGill Robotics Mechanical Lead
Aug. 2022
Give Innovation a Boost



Though innovation is challenging, we have the dedicated engineers and developers. Their innovation and unlimited creation, with the help of RPWORLD on-demand manufacturing, will enable every worthy creative idea to develop. RPWORLD loves to leverage the infinite manufacturing capabilities and expertise to give back to society. If your innovative project requires low volume & prototyping production, welcome to CONTACT US to get engineering expertise and on-demand manufacturing services. Let's protect and grow your innovation together.