The global medical device contract research organization market was valued at $7.21 billion in 2022 and is expected to expand at a compound annual growth rate of 8.8% from 2023 to 2030. The market growth can be attributed to the growing demand for advanced medical devices,
according to an industry research report
.
To stay ahead of the competition in the rapidly evolving medical device industry, it is crucial to adopt effective design principles. One such principle is "KISS", Keep It Simple, Stupid. This design philosophy advocates for simplicity and minimal complexity in product design. By adhering to the "KISS" principle, medical device designers can ensure higher levels of user acceptance and interaction.
This article explores how to apply "KISS" principles to medical device design, providing valuable insights for staying ahead in this competitive industry.
1. Reduce the Part Quantities of a Product
For medical product design engineers, reducing the number of components and simplifying product design can significantly reduce workload and minimize design errors. The tasks involved in the development cycle of a medical product component, including concept design, concept discussions, detailed design, CAE analysis, and DFMA checks, as shown in Figure-1, are all demanding tasks. Neglect or errors in any of these stages can have fatal consequences for product quality, cost, and development timeline. Therefore, reducing the number of components and simplifying product design provides visible benefits for engineers, allowing them to allocate more time and energy to improving the quality of product design.
Figure-1: The entire development life cycle for a medical product part.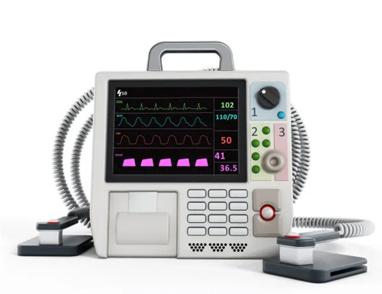 2. Decrease Color Variations
Color is a powerful tool for communication, classification, and user guidance. It can differentiate important functions (red/yellow) from safe ones (green/blue) and indicate priority levels through shades. Colors can define product sections and remind users of proper usage. They also evoke emotions, with vibrant colors energizing fitness products and warm hues promoting calmness in prenatal settings. In medical product design, color guides users by highlighting buttons and important information on screens.
Using color sparingly improves usability, while excessive color can cause confusion. In both software and hardware design, color and contrast lead users to crucial areas in medical devices.
The increasing use of medical products in home care calls for user-friendly designs that are easy to understand and use correctly. Simplifying the design and making it intuitive through shape can help non-professionals avoid mistakes. Large and single-function buttons, along with strategically used colors, aid in quick identification and access to critical features. In user interface design, minimalism reduces clutter, allowing users to focus on essential information. Fewer choices result in faster decision making, especially in time-sensitive medical situations. Hiding less important features in menus can further streamline the interface.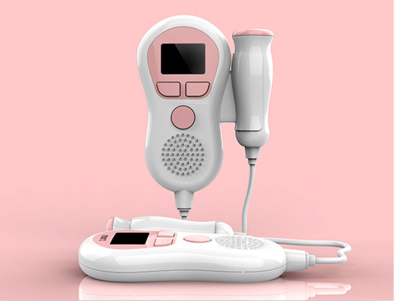 4. Simplify the Structure for Easy Cleaning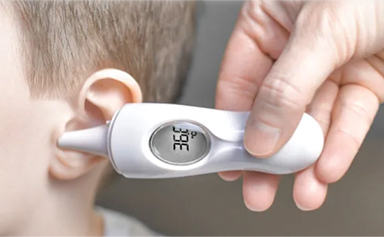 Medical products must be designed for easy cleaning due to their exposure to bodily fluids, alcohols, acids, reagents, viruses, and bacteria. To achieve this, gaps and crevices in the product's design should be minimized. Seams can be tightly sealed or covered with overlapping features. Accessible gaps allow for convenient wipe down. Additionally, the design should favor smooth, non-porous surfaces that can be easily cleaned with swabs, sprays, or wipes. Minimalistic shapes with fewer crevices further prevent the accumulation of dirt and contaminants.
With our extensive experience in facilitating the development of medical products, we are ready to apply our expertise and manufacturing services for your upcoming project. Our wide range of medical-grade materials and on-demand mechanical parts manufacturing capabilities can streamline the development of medical devices by providing a single manufacturer for all stages, from prototyping to low-volume production to assemblies.
Contact Us
today for a free DFM analysis and interactive quotation, and let us guide you through the process of bringing your design idea to market.