RPWORLD provides custom rapid prototypes and volume parts that can meet your precision requirements on complex geometries structure. No matter you need 1 or 10,000+ parts, or the metal part is as precision as ±0.01, the reliability and consistence of metal parts by CNC Machining of RPWORLD is what you can rely on. About the different batches of volume metal parts, we were frequently asked the following:
Questions

How to ensure the consistent quality for different parts?

How to ensure the dimensions and hole precision for different parts?
RPWORLD Solutions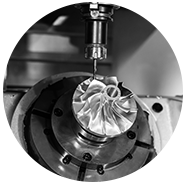 •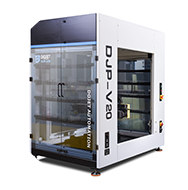 •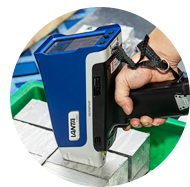 •
Rigorous incoming quality control
Applying advanced XRF analyzer and Infrared Carbon & Sulfur Analyzer, ensuring high quality from beginnings.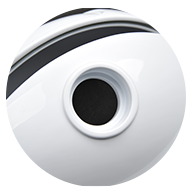 •
Various surface treatment
Applying anodizing, painting, silk printing, laser and more finishing options, meeting all your requirements for parts appearance.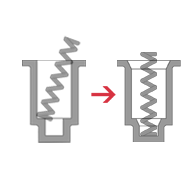 •
Free DFM analysis
Providing the optimal technical support after all-around understanding of your project, reducing the production risks.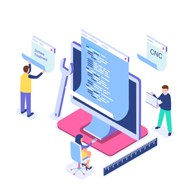 •
One-stop manufacturing services
Providing one-stop manufacturing services, including CNC Machining, Injection Molding, Surface Treatment and more, reducing risks and management cost due to a project completed by several manufacturers.
'3S Principles' for Volume Parts Manufacturing at RPWORLD
• Simplify - Illustrate every Standard Operational Procedure (SOP) or Work Instruction (WI), make it simple.
• Standardize - Clarify quality standard of every procedure, and follow SOP or WI.
• Simple Operation - Guide every procedure, production and inspection with instructions, and follow the instructions.
The manufacturing solutions and guiding principles ensure that volume metal parts meet your strict requirements.
Ready for your next projects? Contact us now!