Unlike the traditional production, the on-demand and customized high-mix, low-volume manufacturing services of RPWORLD allows for the design flexibility that mass manufacturing cannot offer. Moreover, the process, tooling and materials being used for low-volume parts sometimes are not as certain as those of mass production parts. That's why quality assurance is paramount at RPWORLD and it's one of the core benefits for our customers.

At RPWORLD, you can be assured that you will receive the high-quality parts with consistency and the same specifications, like always. Why? we perform the stringent quality control throughout the manufacturing process and are equipped with the state-of-the-art inspection machines operating by highly skilled technicians. Check out how RPWORLD quality control brings you with higher quality and consistent parts that meet your precision specifications.

Optimizing Part Design to Eliminate Part
Defects from the Beginning
In fact, you can find that the quality assurance and risk control are present throughout the entire manufacturing process at RPWORLD. Once the order is placed, our experienced engineering experts would make in-depth DFM analysis for your part design within 24 hours. The DFM analysis at RPWORLD is technology and expertise involved, which distinguishes our manufacturing services with traditional production. Involving our DFM analysis in the early stage of your product development, you could benefit from the improvement on part manufacturability, reduction of manufacturing risks before mass production and accelerating products to market.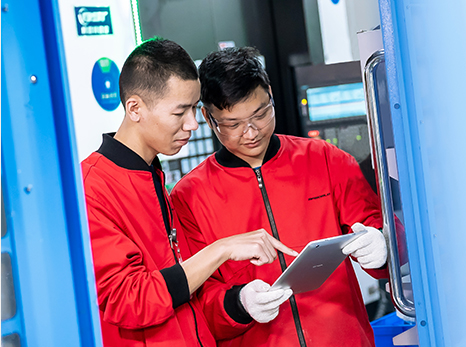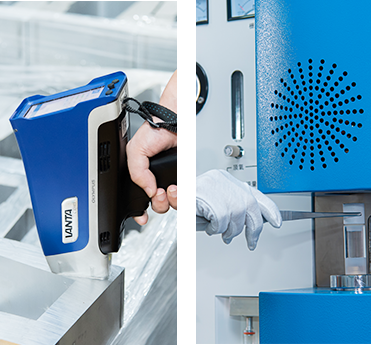 Ensuring Quality Before Production Begins
In addition to that, multiple inspections are performed in place during manufacturing to best ensure conformance of quality parts. Before production begins, Incoming Quality Control would be administrated to ensure material qualification from the beginning. At RPWORLD, all materials suppliers are required to provide COA to guarantee the incoming materials are consistent with your requirements. We use advanced XRF Analyzer to detect the elemental composition of materials, verifying if the materials are qualified. Also, the Infrared Carbon & Sulfur Analyzer is used for analyzing the carbon and sulfur content to identify performance of metals.

Performing Quality Control for
Ongoing Manufacturing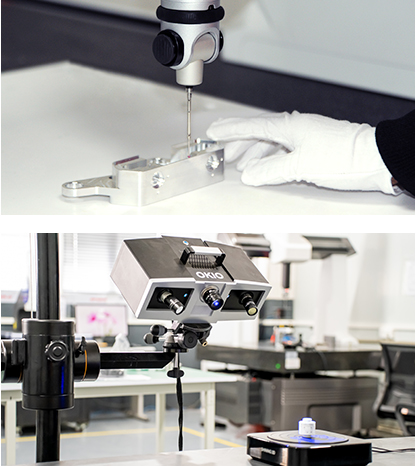 Before continuing with the full production of the order, First Article Inspection would be applied to validate parts compliance to specifications. And we use calipers and pin gauges, the industry standard equipment, to measure the basic dimensions. To mitigate temperature-induced measurement variations and be more precision, more metrology equipment and instruments are placed in our climate-controlled metrology room, including a world-class coordinate measuring machine (CMM). CMM can be programmed to use the coordinates from the CAD file. Programming the equipment with the CAD file allows it to measure the parts accurately with the most critical dimensions in succession. Eventually, we also provide specific FAI reports for your reviews.

Plus, we perform InPut Process Quality Control for the ongoing production to monitor that nothing going wrong with the production. A statistical and periodic sampling on part is used to best ensure conformance of those parts.

When it turns to Outgoing Quality Control, rapidly and accurately measuring full dimensions of each part is the key point. Our climate-controlled metrology room also houses Flash Measuring Machine for the rapid measurements of a batch of parts and Automatic Image Measuring Instrument for fast and accurate 2D measuring. Additionally, an enhanced digital inspection option is 3D Scanner, which allows for the full dimensional evaluation and variances identification. This equipment makes it possible to inspect all the final parts with time-efficiency.