Ever since the first close-up picture of Mars captured in 1965, the hazy and pink world has revealed its mysterious veil. The pace of human exploration of the unknown universe has never stopped. Over the past decades, we have discovered that today's Martian wasteland hints at a once active world where volcanoes raged, and flash floods rushed over the land.

Was there life on Mars? If Mars ever had life, there's a chance that the Martian soil may still contain traces.

Space Concordia's Robotics Division of Concordia University focuses on building strong and intelligent rovers able to operate in harsh desert conditions, perform a variety of tasks with a mobile arm, and perform onboard experiments to detect signs of life in soil. The Division was formed as an engineering final project in 2012. Over the years, the Robotics Division has focused on different parts of the rover, from the multipurpose arm, to the mobile platform, to onboard science experiments, finally culminating in the current design. The team is dedicated to developing competitive projects within the domain of aerospace robotics.


Project Background of Mars Rover




The Mars rover that would act as an astronaut assistant for Mars exploration missions. The rover is designed as a mobile platform capable of housing three modules: a robotic manipulator, a scientific analysis module and an autonomous driving unit. RPWORLD is delighted to provide high quality and quick-turnaround customized parts, which would be used for the arm of robotic manipulator.


Manufacturing Solutions of RPWORLD



Leveraging the experiences in CNC machining, RPWORLD is capable of providing professional design suggestions and one-stop manufacturing support throughout the product improvement process. After thorough DFM analysis for the parts of rover robotic manipulator, our engineering team confirmed the materials and manufacturing process.
| Material Chosen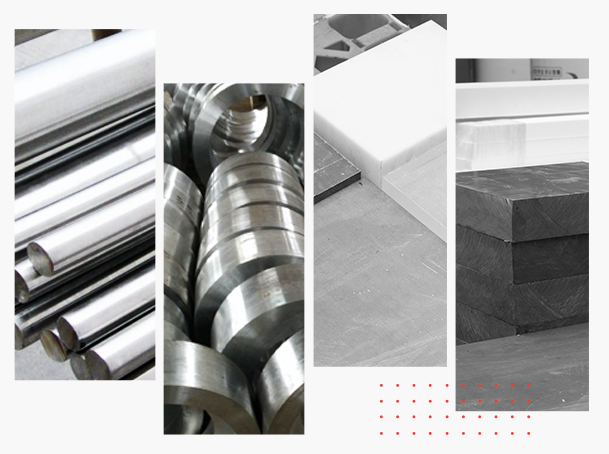 30+ plastic and metal materials
At RPWORLD, we stock 30+ production-grade plastic and metal materials that are suitable for various part applications and industries, and our engineering team will provide materials selection recommendations that match the diverse needs. In this case, we fully considered about the applications of rover robotic manipulator, using aluminum alloy for its light weight and great rigidity. In addition, the material offers high tensile strength and corrosion resistance. Those contribute to minimizing the parts size and weight for the arm and also having reasonable cost.


| Manufatacturing Process

At RPWORLD, the advanced 3-, 4- and 5-axis CNC machines combining with automatic robot arm, offer great capability in quicker turnaround and tighter tolerance, and meet DIN ISO2768 medium (fine). This is perfect for the low-volume parts of rover robotic manipulator made of metal materials and required high precision. The engineering team took it seriously as every order, and soon got parts machined with automatic precision CNC machines. The high-quality parts were well-received by customer. We deeply understand that the recognition has never been accidental, the stability and consistency of high quality contribute to the current popularity of RPWORLD.

Customer Feedback

RPWORLD is delighted to sponsor the cost of the parts, making contributions to the exploration of Mars. What's more, the short lead time and precision manufacturing processes including fine surface options could be of great help in customer's project.