RPWORLD August Skill Competition Ended Successfully

01 September, 2019

Like the hot August, the annual RPWORLD August Skill Competition just wrapped up last month. Five groups of competition were held in factory located in Zhongshan City. With the theme of "Enhancing Ability, Exchanging Skill, Broadening Horizons and Climbing the Peak", the game aims to raise the skill, exchange the experience, boost the morale between staff of RPWORLD. The senior technicians from five departments participated in the fierce competition.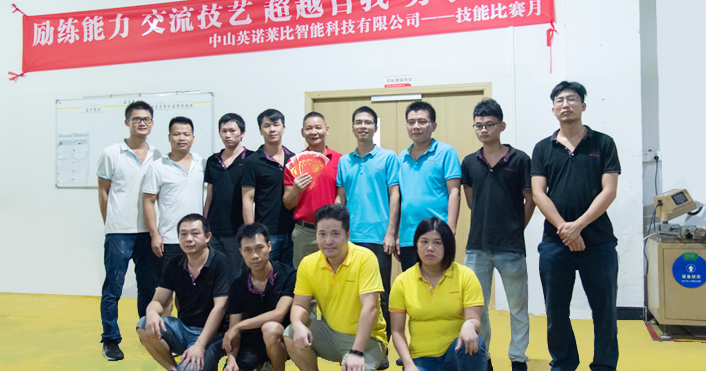 The competition was divided into five groups according to processing type, and competitions were held in different time. The five groups of game are:


1. Programming:
A polyhedral part should be manufactured by 5-axis machining, and the technicians programed the equipment to ensure the precision, enhance the efficiency, and optimize the cutting time. This is a game of comparing the speed and accuracy of programming.


2. CNC Machining:
Cutting a unified mold with CNC machining in specific time, and who gets the better mold will win. Flexible material was chosen, which increases the difficulty of the game, and also tests the patience and cautiousness of technicians.


3. Injection Molding:
Competing the precision and speed in clamping the mold, checking the integrality, and inspecting the excessive glue of the mold. Clamping the mold with complex structure is quite a challenging work as a small misalignment will lead to deviation.

4. Urethane Casting:
With procedures from cutting, mold installment to material injection, technicians need to inspect the integrality of products, deviation of hole site, installment of metal part in hole site, and the appearance of the products. It is a game of carefulness and experience, and the technician who get the better mold will win.


5. Quality Testing:
Measuring the complex structure by two-dimensional instrument, the one gets the accurate parameter with shorter time win. As you should know that measuring such complex structure part needs practised operation on instrument.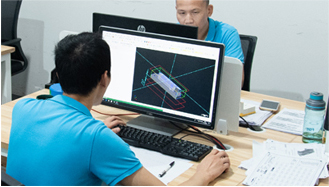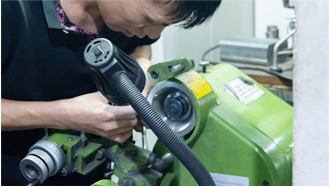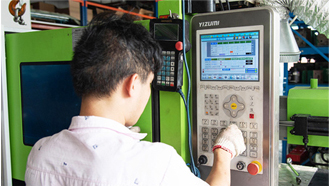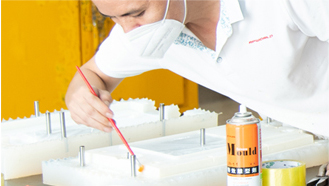 All of participants made wonderful performances on the games. And eventually, each team had a winner with their proficient skills and rich experience. Mr. ZHOU, the responsible person of competitions, awarded the prize to winner of each game, and gave a speech, "I'm really impressed by the high-standard skill of every participant, you are all doing a great job. The strict manufacturing requirements and precise quality control were fully presented in the competition, which I think is closely related to the high-standard management regulations of RPWORLD and your constant improvement in skill and ability. Congratulations to you all! I hope we could keep polishing capability to enhance the production and product quality, ensuring each piece of part produced in this factory is flawless. thank you!"
Tags: Prototype CNC Machining Injection Molding Urethane Casting August Skill Competition