CLIENT BACKGROUND
Ross Robotics is a privately owned UK company specializing in modular robotics. The company was formed in 2015 and has successfully developed the technologies underpinning the modular robotics platform. These technologies are applicable both to robotics and beyond, and are protected by over 30 granted patents.

The modular robotic platform addresses many of the issues faced when designing and developing robots to perform sophisticated tasks in challenging environments. Where conventionally a product is developed from concept to finished exploitable item via a number of iterative steps, modularity uses generic building blocks which can be recombined. By using proven system elements linked by robust modular systems engineering, the product integration process becomes a product-assembly process. Cost, complexity and business-risk are dramatically reduced. Many tasks hitherto considered to be out of the reach of robotization are now achievable and much of the cost and jeopardy of ownership is removed.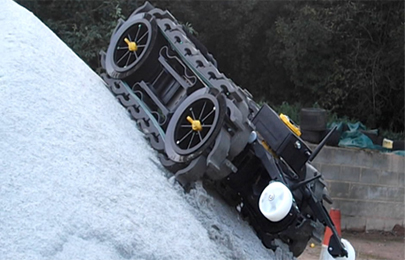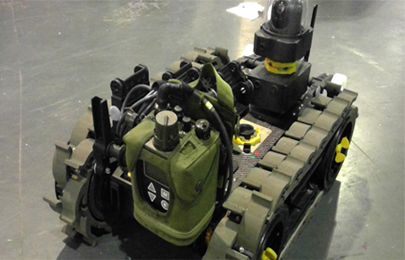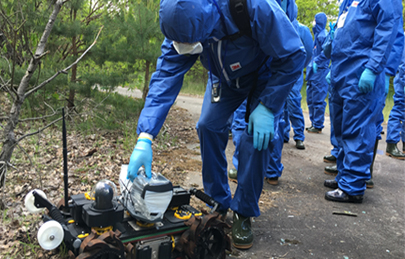 PROJECT BACKGROUND
Ross Robotics is currently finalizing development of the Scale 2.0 robot platform, which are currently being used in the nuclear industry and are being adapted for use in oil & gas and in intensive agriculture.
Early in 2009, the company came to RPWORLD for assistance in developing customized products. The product characteristics are a complex structure, the requirement for real/solid colour, and materials that have specific mechanical performance characteristics. The parts initially produced as prototypes will also be used as finished product. The demand per batch is dozens of sets with a design that can require modifications to respond to changing market needs.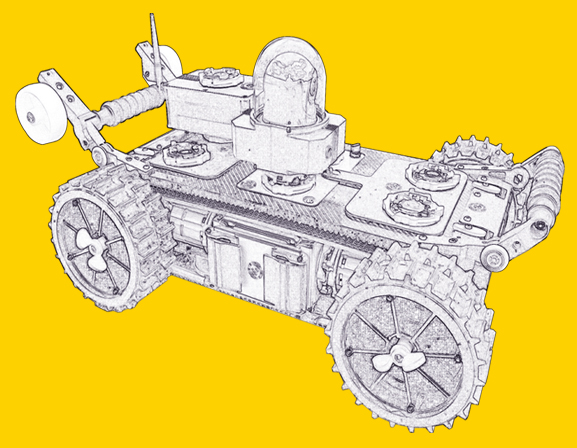 Challenges
1. How to select the most suitable manufacturing process to meet the customer's needs?

2. How to attain the tight assembly of each part?

3. How to achieve the solid colour, good surface effect and desired mechanical performance for the product?

4. How to ensure high quality and launch the product as early as possible?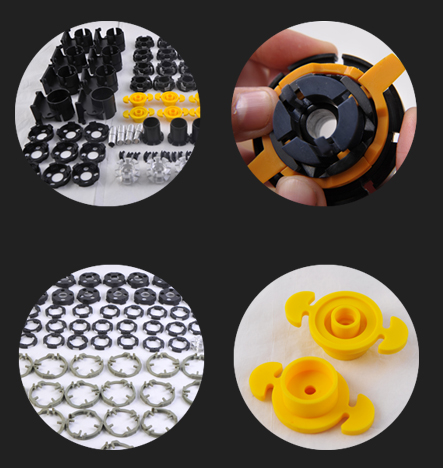 RPWORLD SOLUTIONS
1. PROCESS SELECTION:
Combine SLA, urethane casting and CNC milling. Due to product structure constraints, CNC machining is not a viable option as the cost for a typical batch would be over $100,000 and most of the parts need to be redesigned. Moreover, the process is not suitable for small batch requirements.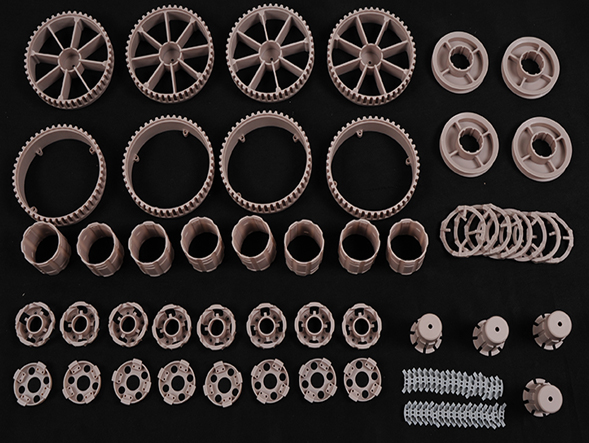 2. ASSEMBLY ADJUSTMENT:
Product fixtures and gauge tools to ensure tolerances and final assembly. After urethane casting, deformation and shrinkage were apparent in some parts, resulting in poor interference fits when parts were assembled. The client requires tight assemblies. We fully cooperated with the client to offer design optimization, and pre-assembly testing to achieve perfect assemblies.
3. MATERIAL CHOICE:
Materials need to have a certain degree of mechanical strength and flexibility. Finally, we chose the ABS performance polyurethane.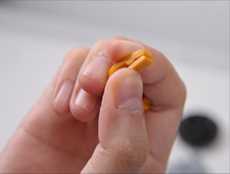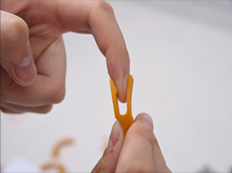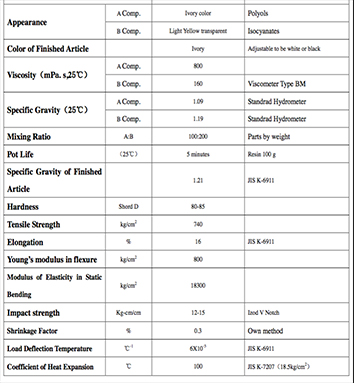 4. COLOR ADJUSTMENT:
All the colors are adjusted according to Pantone color code, with solid color.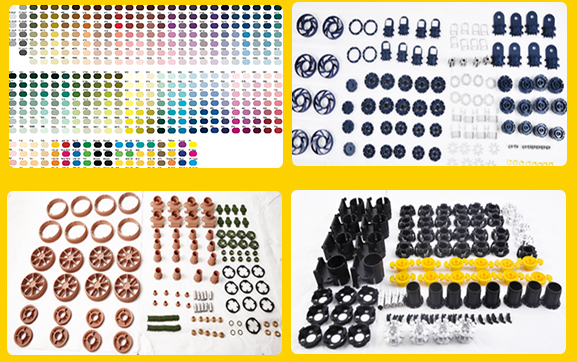 CUSTOMER BENEFITS
● With RPWORLD combined manufacturing solution, production time was reduced by 50%; we delivered 25 sets in 2 weeks.
● Production cost was saved 80% compared with traditional CNC milling solution.
● Long term product development partner.
● Clients enjoyed smooth prototype testing and saved a lot of time and cost in R&D.
● All production, after-treatment and pre-assembly were provided by a single supplier, RPWORLD, which greatly reduced project risk.
● Close communication and professional coordination ensured high quality and launching schedule.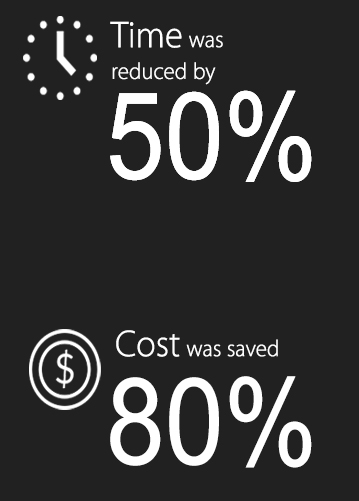 POSTSCRIPT NOTE
We completed this project through cooperation with SIEMENS, who provided software support. RPWORLD provided hardware (housings and other components) support.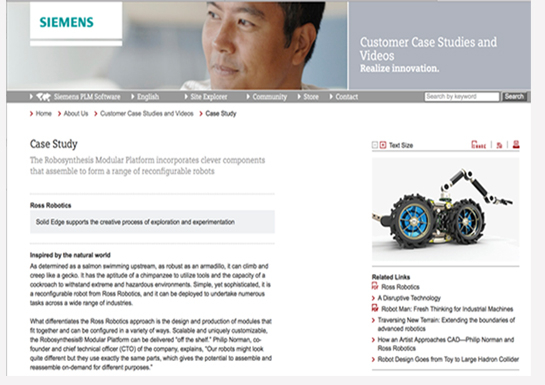 TESTIMONIALS
We have been working with RPWORLD since 2009. This continuity means that there is a two-way understanding of how both companies operate, both at the technology level and at the organizational level, therefore few surprises about lead-times, quality and results are very consistent. Turn around of projects is very fast and few technical challenges are considered impossible. This is crucial for a small, innovative technology company. RPWORLD has itself grown and changed in these nine years and now has the ability to scale production (for example tool-making and plastics injection) as requirements evolve. This is a valuable factor when planning future development work.

Philip Norman


Co-Founder
Ross Robotics