• PROJECT BACKGROUND

A rapidly-growing European medical device firm was looking for a partner for their high-end eye diagnostics device. Annual demand for this product is hundreds of units, with a design that could require modifications in order to respond to the changing market needs.

•
CHALLENGES
1. How to select the most suitable manufacturing solution to meet the customer's needs?
2. How to attain the accuracy, exact heptagon structure and hole position?
3. How to achieve the Electro Magnetic Compatibility (EMC) effect without affecting appearance?
4. How to ensure high quality and launch the product as early as possible?
• RPWORLD SOLUTIONS
1. Process Selection:Combine urethane casting, injection molding, CNC and 3D printing.


(Traditional injection molding would require 2 to 4 months, cost over $100,000 and not permit major design changes once the mold has been made.)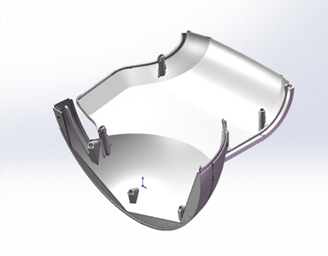 2. Project management: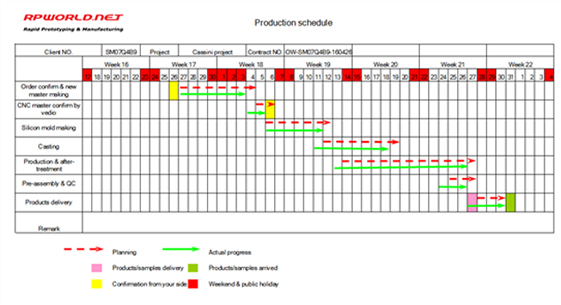 3. Produce fixtures and gauge tools to ensure accurate hole location, tolerances and final assembly.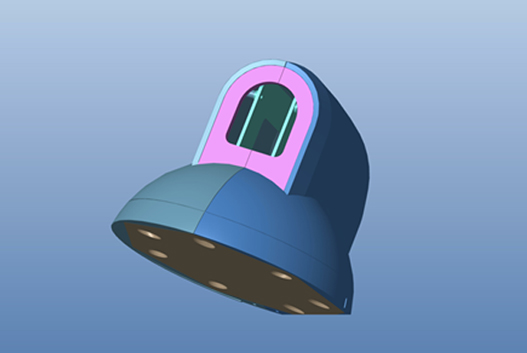 4. Cooper painting on the interior surface to achieve the EMC effect.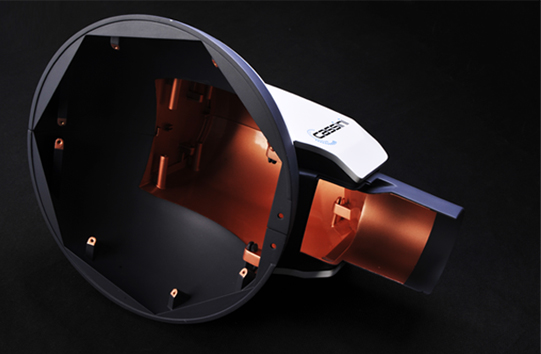 5. Customized Packing Solution: Designed by our engineering department for protection during shipment.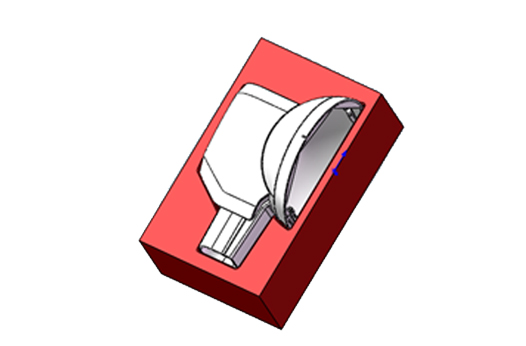 6. Engineering analysis and design optimization.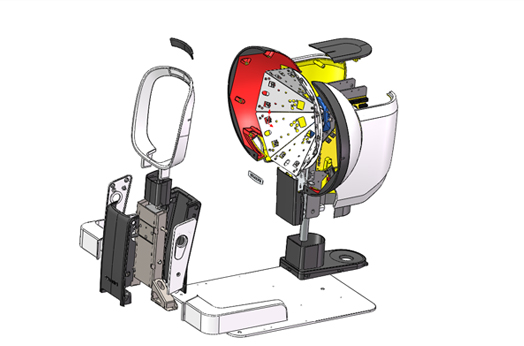 AFTER RECEIVING THE FIRST PRODUCT BATCH,
THE CLIENT DETECTED A CRACK ON THE PRODUCT.
After further analysis, the client discovered that the rounded corner was smaller than what was specified in the 3D data (3D data R1.8 vs. measured size R1). The the round corner being too small led to stress concentration and cracking.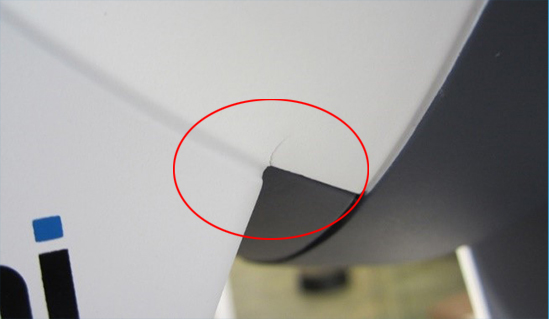 AN INTERNAL MEETING WAS HELD ONCE WE RECEIVED THE FEEDBACK.
WE DETERMINED THAT THE ROUND CORNER R1 WAS NOT THE CAUSE OF THE CRACK.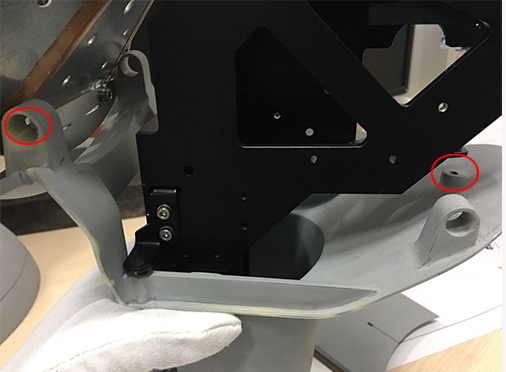 1. Assembly interference in the front, large gap at the back-end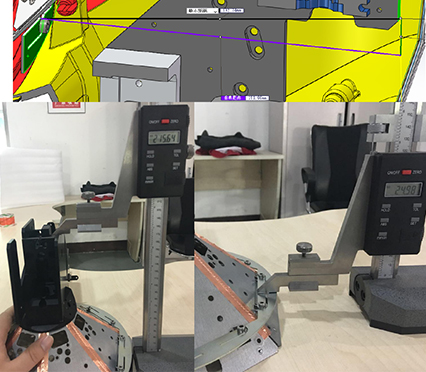 2. Specified size 191.66mm, measured size 190.66mm (1mm difference)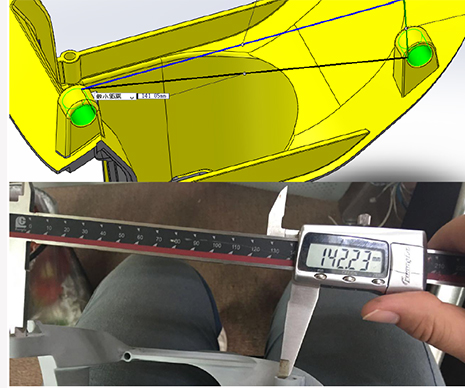 3. Specified size 141.05mm, measured size 142.23mm (1.18mm difference)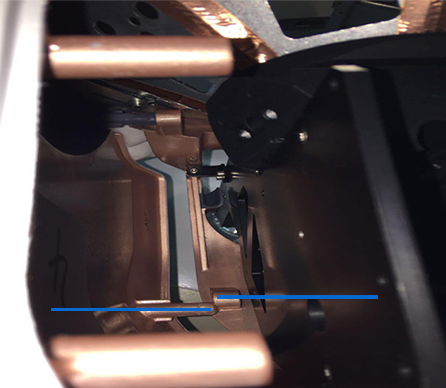 4. Misalignment under free state
FORCE IS REQUIRED TO ASSEMBLE BOTH PARTS,
CAUSING SIGNIFICANT STRESS IN THE PLASTIC SHELL
CONCENTRATED AT THE ROUNDED CORNER.
THIS WAS FOUND TO BE THE ROOT CAUSE OF THE CRACK.
WE SUBMITTED OUR ANALYSIS REPORT TO THE CLIENT ALONG
WITH A SUGGESTED IMPROVEMENT PLAN.
1. For the parts that were already produced, we suggest that the interference be solved by manual work combined with after-treatment.

2. For next batch product, we propose to move afterward the 3mm interference characteristics on plastic shell and reduce the redundancy of assembly.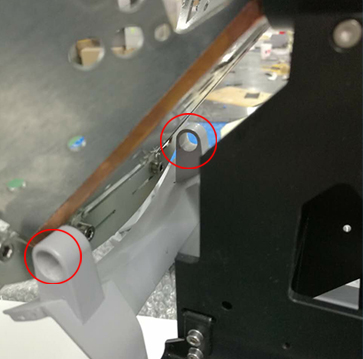 THE IMPROVEMENT PLAN WAS APPROVED
AND THE CRACK ISSUE NEVER OCCURRED AGAIN.

•
CUSTOMER BENEFITS
★ With RPWORLD vacuum casting solution, the production time was reduced by 50%, we delivered 25 set in 4 weeks.
★ Production cost was only 20%~30% of traditional tooling solution.
★ Long term product development partner.
★ Clients enjoyed smooth prototype testing and saved a lot of time and cost in R&D.
★ All production, after-treatment and pre-assembly was provided by a single supplier, RPWORLD, which greatly reduced project risk.
★ Close communication and professional coordination ensured high quality and launching schedule.


•
POSTSCRIPT NOTE
We completed this project through cooperation with Philips, who provided electronics prototyping support. RPWORLD provided hardware (housing and other components) support.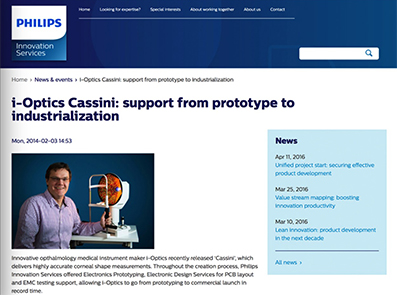 •
FEEDBACK FROM THE CLIENT
Thanks a million for your great support, I sometimes have the impression you are in our office next door! What distinguish RPWORLD is your quick delivery times & flexibility, and good understanding of technical requirements.

R&D Team Leader