RPWORLD Achieves ISO 14001 Certification, Enhancing Its Commitment to ESG Values

09 November, 2023
RPWORLD, one of the leading mechanical parts manufacturers for prototyping and on-demand production, is proud to announce its recent achievement—the attainment of ISO 14001 certification. This accomplishment showcases RPWORLD's journey towards environmental sustainability and reinforces the commitment to Environmental, Social, and Governance (ESG) principles.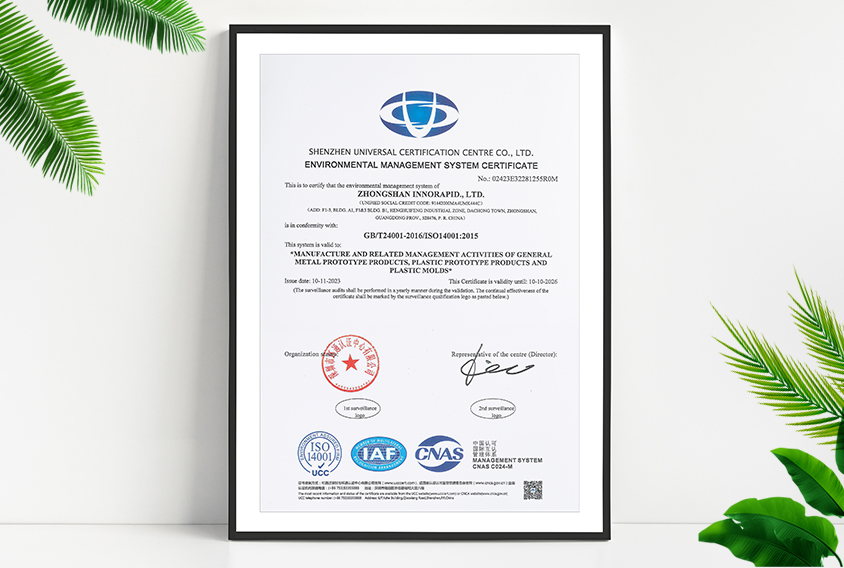 For two decades, RPWORLD has been specialized in delivering customized manufacturing solutions for industries such as medical equipment, biotech research devices, automotive parts, robotics and more. With a focus on advanced manufacturing capabilities and comprehensive solutions, we deliver mechanical parts efficiently and accurately for 20,000+ projects from more than 3,000 clients. Our relentless pursuit to excellence has established us as a trusted mechanical parts manufacturing partner for clients worldwide.

The ISO 14001 certification is a testament to RPWORLD's commitment to environmental responsibility. This internationally recognition sets rigorous standards for environmental management systems, ensuring that organizations operate in an environmentally sustainable manner. The achievement demonstrates RPWORLD's proactive approach to environmental protection and sustainable practices: Minimizing waste, utilizing resources reasonably, and focusing on the recycling of waste materials and fluids. This aligns with the company's overarching ESG goals, which encompass not only environmental stewardship but also social responsibility and ethical governance.

RPWORLD's journey doesn't end with the ISO 14001 certification. We are committed to ongoing improvement, continually seeking ways to enhance environmental practices and uphold ethical standards in all aspects of our business. As we move forward, RPWORLD remains resolute in the mission to make responsible and sustainable business practices an integral part of the identity.
We extend our heartfelt gratitude to our valued customers and partners for your continuous support towards a sustainable future where innovative ideas and environmental consciousness go hand in hand. Thank you for being a part of our journey towards a greener and more sustainable future.
Tags: ESG CNC Machining High-tech Enterprises Certification RPWORLD Certification